Off season possible arrivals every day - July and August possible arrivals on Saturdays only
All our accommodations are equipped with crockery, microwave and electric coffee makers.
4 seater canvas cottage without sanitary facilities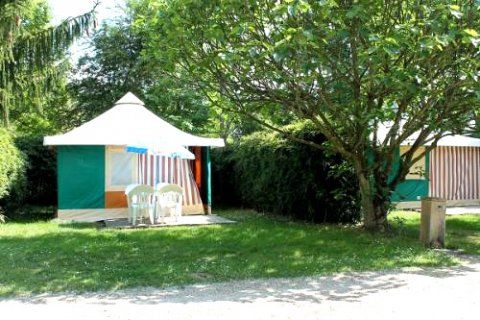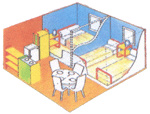 2 bedrooms, one with 1 double bed, the other with 2 small separate beds.
Pillows and blankets provided - (extra sheets).
Living room: fridge, garden furniture. The whole is placed on a concrete slab.
Saturday Arrival
>